Our products are all provided with an NFC (Near Field Communication) technology microchip. These wireless chips are the bridge that connects virtual worlds to our reality.
Creating clothes with simple NFT images would not be of much interest. The simple fact of being able to certify the authenticity and uniqueness of our products changes the whole game. Thanks to our NFC microchips, our Fungible Apparel products are directly linked to your NFTs located in your crypto wallet.
In other words: wearing our clothes is the same as wearing your NFTs, without their security being compromised.
What is an NFC chip?
Think of NFC chips as 2.5 mm thick micro hard drives that can store minute amounts of data such as URLs or identifiers. This information can then be transferred to another NFC-enabled device (e.g. your phone).
At Fungible Apparel, our NFC chips store a URL that allows you to access the on-chain properties (purchase price, collection name, attributes, rank…) of your NFT via a simple scan.
Where NFTs certify the authenticity of a digital asset, Fungible Apparel chips act as a certificate of authenticity for your garment, to prove its uniqueness and that you are the owner.
Moreover, it is not the page that is directly stored in the chip, because its memory capacity is not high enough, but rather a character string (URL) allowing you to access it.
Technical characteristics of our NFC chips:
Thickness: 2.5 mm
Width: 25 mm
Water Resistance: Waterproof
Technology: RFID
How do our NFC chips work?
To make it work, our authentication chips are directly connected to an antenna allowing them to establish communication with your phone. Once the two NFC devices are in close proximity, a scan is enough to transfer the encoded information (NFT page) in your chip to your phone.
It should be noted that our chips have an increased level of security. Indeed, each of our Fungible Apparel is associated with a unique key that generates a random code at each scan.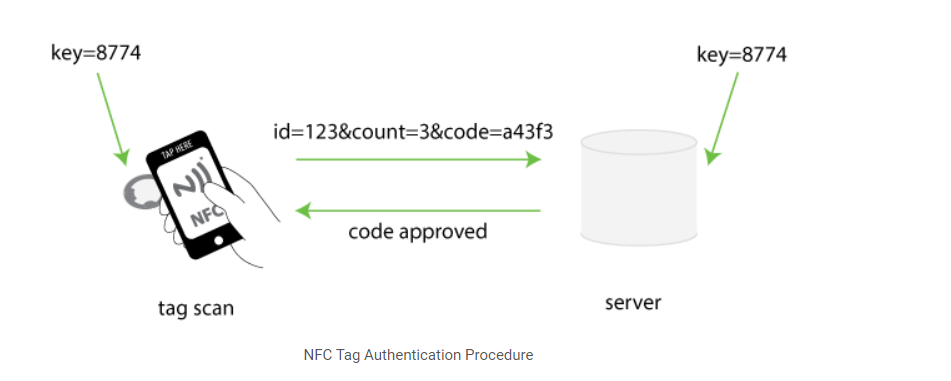 Note that this famous key can neither be seen by a person nor read by an application.
The only entities able to read this key are your chip and our private servers. Indeed, it is on our remote servers that all the tags associated with their unique key are listed (e.g.: Fungible Apparel n°1551: Tag 1551 = key 12345***16).
Our servers are also responsible for checking whether the code generated randomly during the scan corresponds to the result expected by the algorithm. If it does, then your Fungible Apparel will be authenticated and you will access the page where the properties of your NFT will be displayed.
In the end, even if a third party managed to retrieve a code at a specific time, it could not be used for malicious purposes (counterfeiting, copying…), because it would simply be invalid.
It is also important to mention that the process of encoding and verifying the data on our chips is entirely managed by our internal team. Once locked, the information encoded within your NFC chip cannot be modified.
[Today, almost all phones support NFC technology.]
Are your NFTs safe?
Yes, our NFC chips do not compromise the security of your NFTs in any way. Indeed, your digital assets are neither modified nor moved from your blockchain wallet.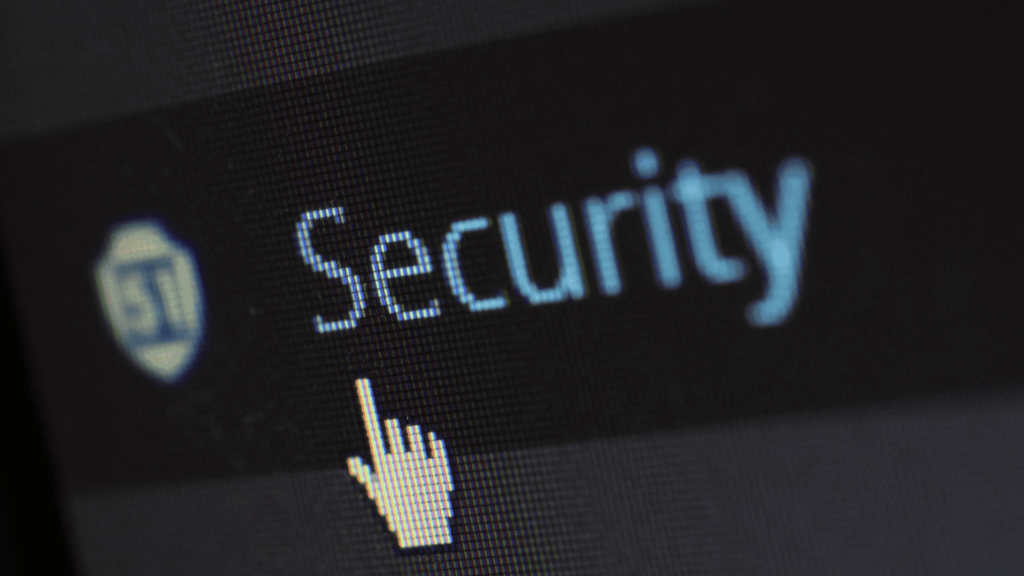 For additional security reasons, the page accessible by scanning your chip does not interact directly with your NFT, it simply retrieves its properties to display them. Apart from viewing the characteristics of your NFT, no interaction (exchange, sell on the blockchain…) is possible.
Rest assured, your NFTs still benefit from the security provided by Blockchain technology.
Do our NFT chips use Blockchain technology?
No, our chips are not directly connected to the blockchain or cryptocurrencies. Once again, only our secure servers are able to interact with the private data they communicate during each scan.
On the other hand, our Fungible Apparel platform is well and truly developed on the blockchain. A simple crypto wallet is required to connect to it and display your NFT collection.
Moreover, we also give you the possibility to buy your products with your cryptocurrencies. Among the available cryptocurrencies, you can find Bitcoin (BTC), Ethereum (ETH), or DogeCoin (DOGE) to name just a few.
Other cryptocurrencies will of course be added later.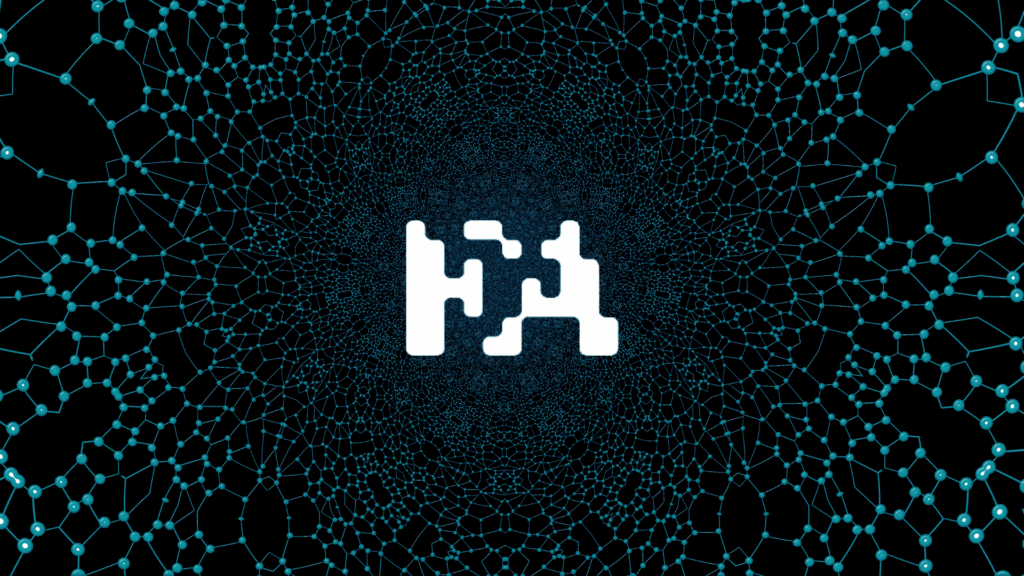 How to activate the NFC chip?
After receiving your Fungible Apparel, you need to activate the NFC chip in order to make the connection with your NFT.
To do so, please follow these steps:
Scan the label located on the left sleeve of your garment (the chip is located just below)
Fill in the form with your email address linked to your order, as well as the ID of your Fungible Apparel product, then validate
Scan your chip again to access the on-chain features of your NFT
Now you know the secrets of our NFC technology. Now all you have to do is strut the streets with your authentic Fungible Apparel.