Are you interested in wearing your NFTs? Find in this guide all the steps to follow to buy your first Fungible Apparel.
Step 1: Connect your digital wallet to Fungible Apparel
First, go to our website and connect your digital wallet by clicking on the "Connect Wallet" tab.
At the moment, we only accept Metamask, Rainbow, Coinbase Wallet, and WalletConnect. More will be added in the coming weeks and months.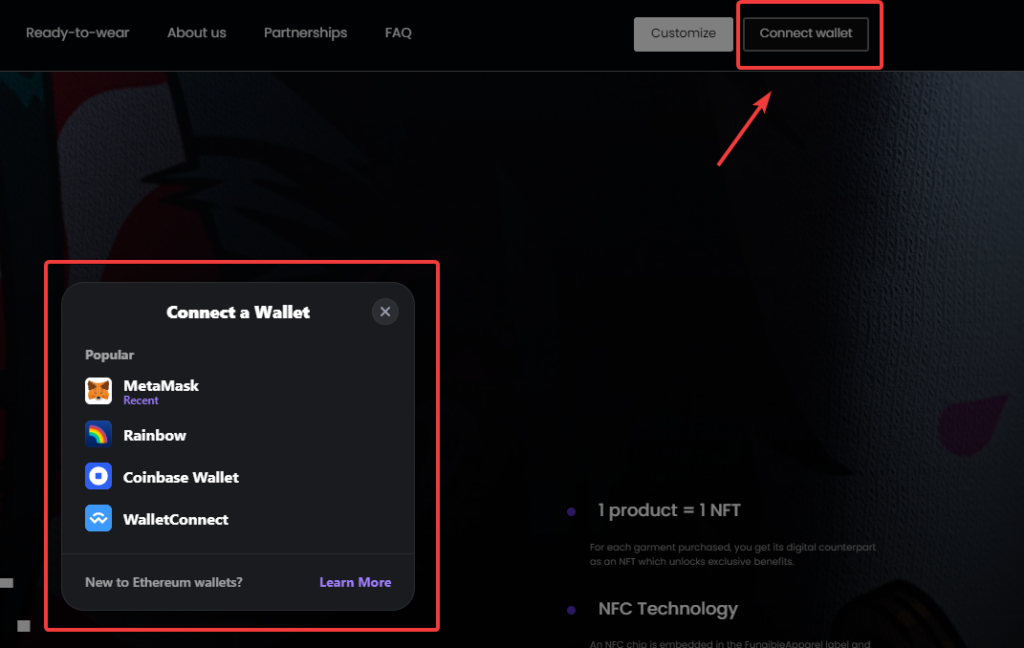 Step 2: Select your Fungible Apparel model
After logging in with your crypto wallet, click on "Customize" and then select the Fungible Apparel model you wish to purchase.
You can choose between our "Atlas" hoodie, our "Hestia" round neck sweater, or our "Hera" T-shirt. Just click on "Next" to go to the next step.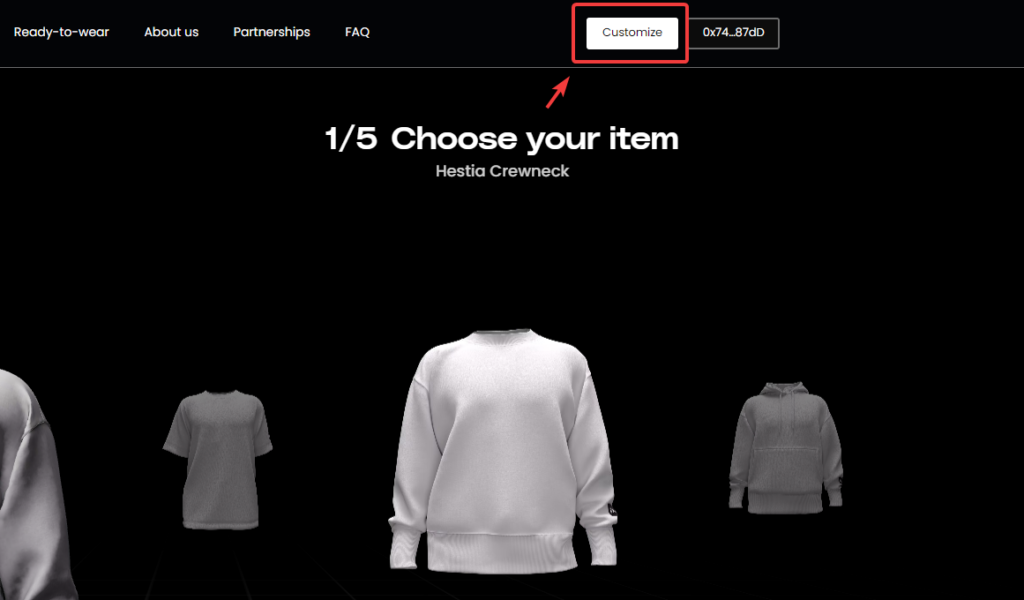 We remind you that our entire Fungible Apparel collection is made of 100% organic cotton, which brings quality and a really comfortable feel to our products.
Step 3: Customize your Fungible Apparel
After choosing your model, it's time to customize it to your liking.
For even more immersion, you have the possibility to rotate the position of the model in 3D.
Select your NFT
To do this, start by selecting the NFT you want to display and link to your garment. If your wallet is connected to our site, then you should see all of your NFTs displayed on the page.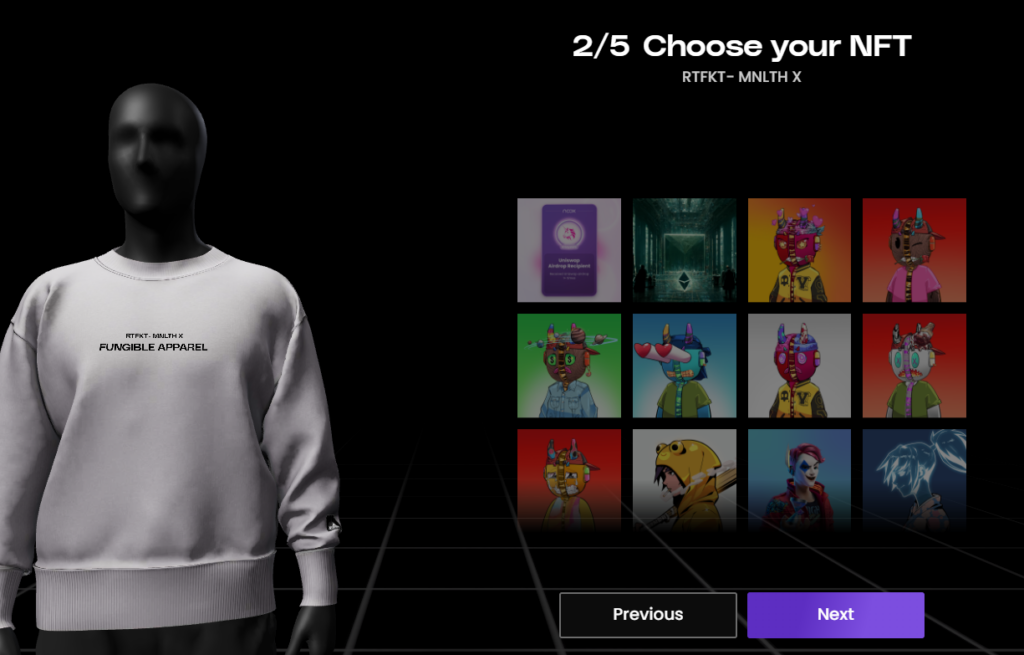 Click "Next" to proceed to the next step. For example, we will select a non-fungible token from the "CloneX" collection.
[For the moment, only Ethereum NFTs (ETH) are supported]
Define the design of your apparel
Now you can choose the location of your NFT image on your Fungible Apparel:
NFT Back: The image and features of your NFT are located on the back of the model.
NFT Front: The image and features of your NFT are located on the front of the model.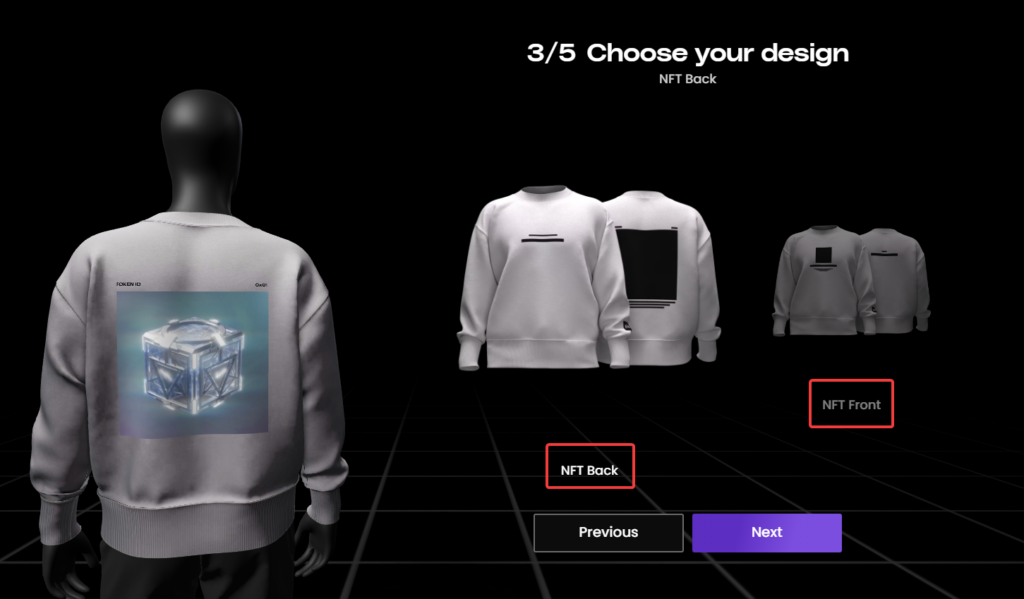 Once you have selected your design, you can move on to the next step.
Choose the color of your Fungible Apparel:
For now, 5 to 6 colors per model are available, namely grey or white (depending on the model), blue (French Navy), black, beige, green (T-shirt only), and red.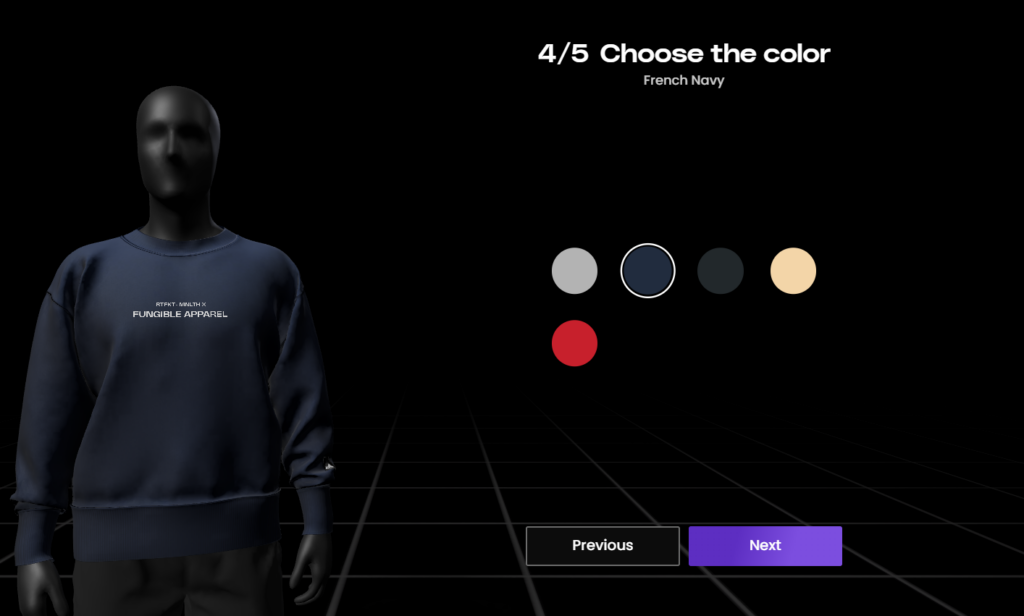 Click on "Next" to access the last step concerning the customization of your Fungible Apparel.
Select your size
Finally, you just have to fill in the size of the garment.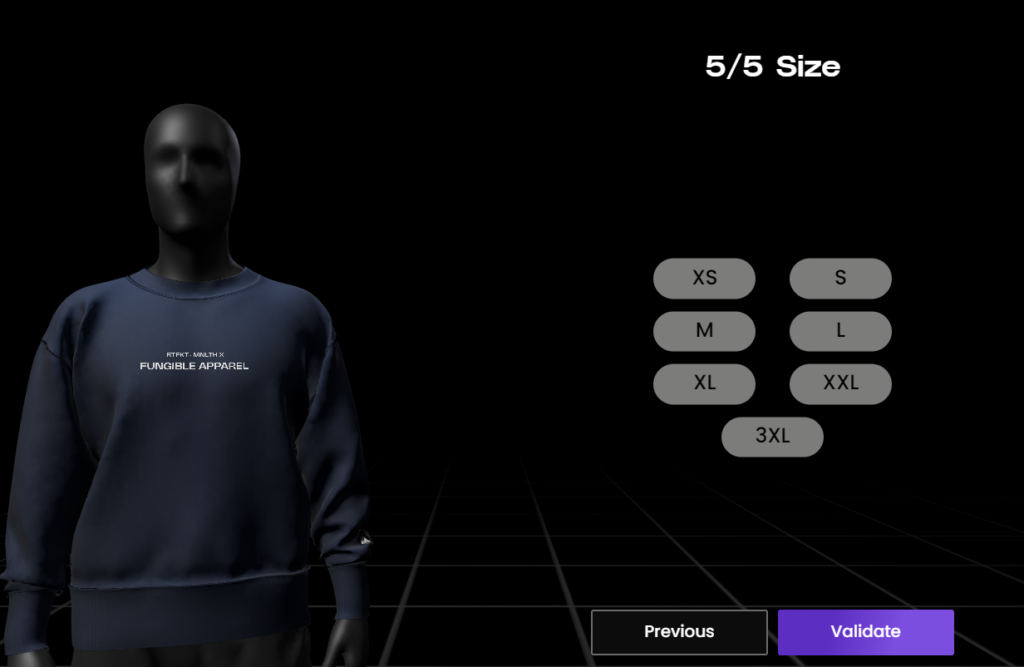 Do you have a doubt? Then, don't hesitate to take a look at our size guide located on the product page.
Finally, click on "Validate" and "Go to Cart" to proceed to checkout.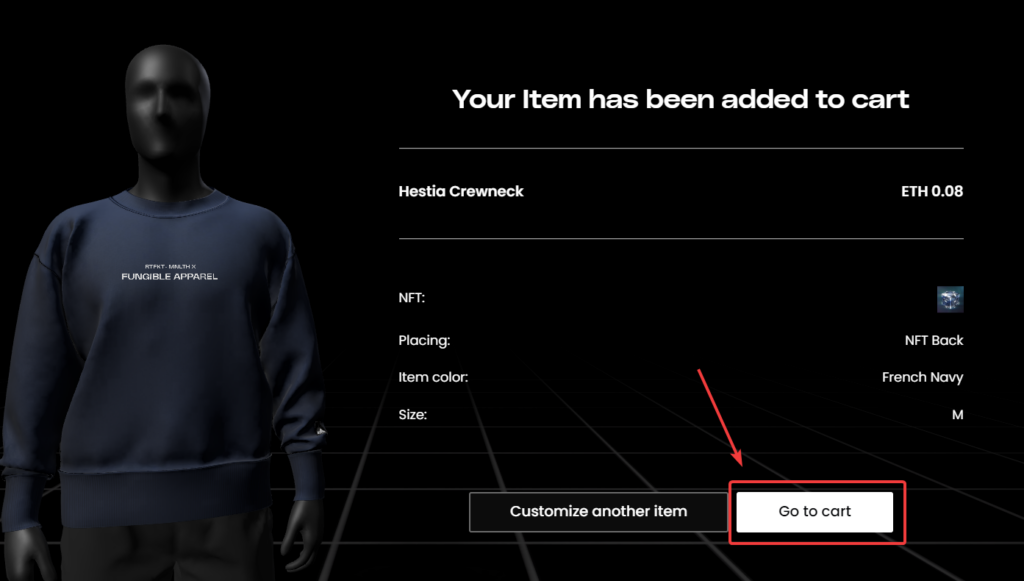 Step 4: Buy your Fungible Apparel product
Are you happy with your model? Then it's time to check out.
All that's left for you to do is choose the payment method.
Please note that in addition to the classic payment by card (FIAT), we also accept payments in cryptocurrency.
Step 5: A few more details
What are the delivery times?
For French destinations, our Fungible Apparel products are delivered within 5 to 7 working days. The delivery time for our international deliveries is between 10 to 14 working days.
How to receive my Fungible Apparel NFT?
We remind you that this is a non-transferable NFT, which means that you cannot sell it or exchange it on any marketplace.
You receive your NFT Fungible Apparel as soon as you make the payment. It is automatically sent to you on the wallet with which you made your purchase.
To learn more about the benefits of this NFT, we refer you to this article.
How can I contact customer service?
For any questions regarding our Fungible Apparel products, you can join our discord or contact us directly via this email: contact@fungibleapparel.com