As you know, the fashion industry is not new. However, although ideas and opinions have evolved considerably over the years, the principle remains the same: to share one's emotions, beliefs, passions, through a garment.
Internet and social networks have had a significant impact on the evolution of fashion in the world, and this could take a whole new turn with the democratization of the Metaverse, a world that knows no limits.
In this article, we have tried to identify the different benefits that NFT technology brings to the fashion industry.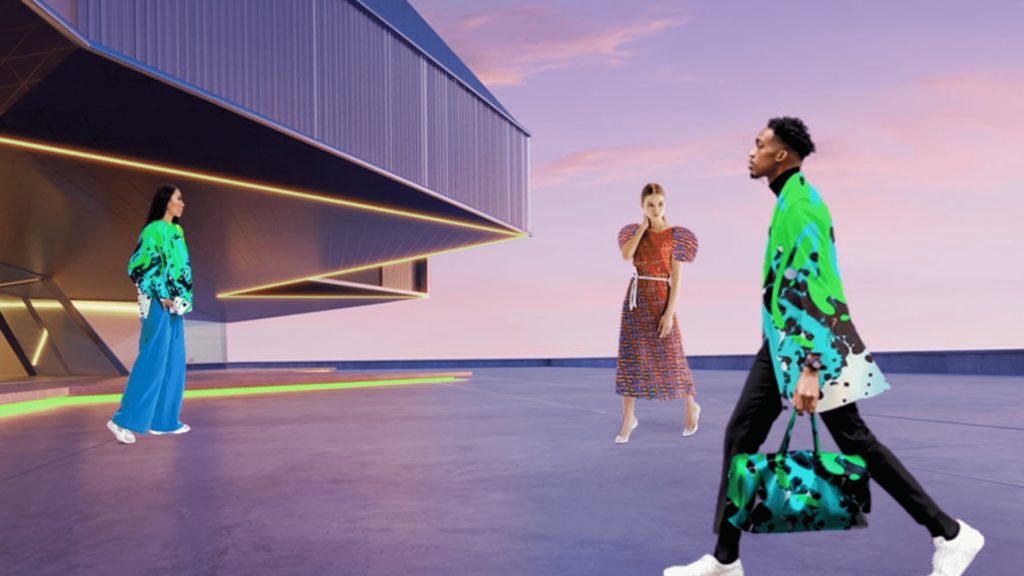 Fashion – A trend that breaks through virtual barriers
Fashion is a trend that is not limited to the real world. In the not-so-distant future, it is likely that people will value their image in the metaverse as much as their own appearance in "real life."
With NFTs, tokens whose ownership cannot be falsified or replaced, users' identities will be all the more authentic, and experiences even more memorable.
Eventually, the interoperability made possible by Web3 will allow us to import our NFT clothing, or even our avatar itself, into any virtual world. However, there are still too many barriers between the different existing metaverses, limiting this interoperability so much appreciated by users.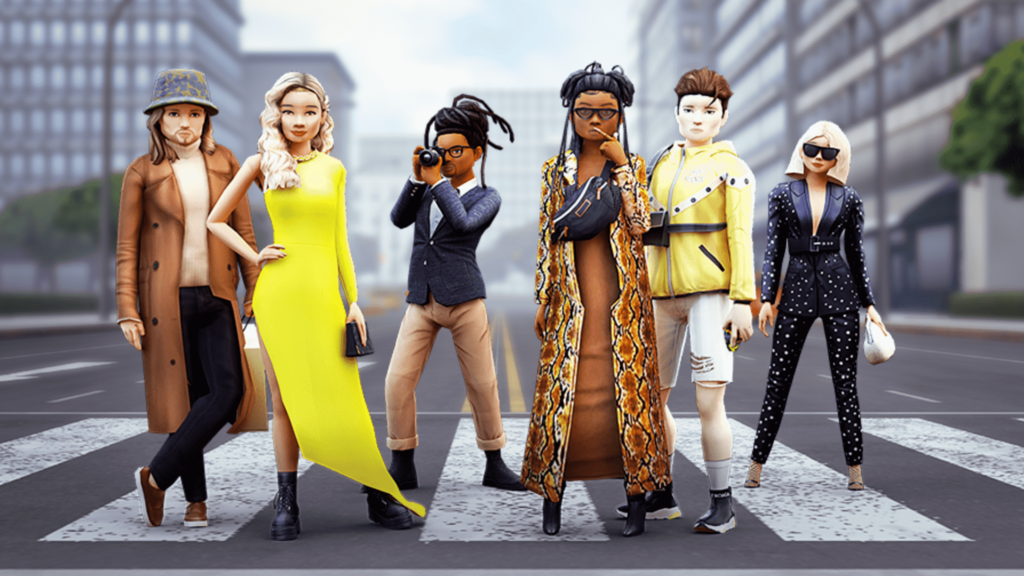 The day when the metaverse is not just a buzzword used by projects to increase their hype, but rather an ecosystem full of unique experiences linked together, then the connection between NFT and the fashion world will give birth to an industry with almost infinite possibilities.
This digital revolution may not be as far away as you think, and industry giants have already taken the plunge.
Fashion giants already positioned in favor of NFTs
The last two years have been a big turning point for fashion brands. Some industry behemoths, valued in the tens of billions of dollars, have decided to explore new horizons by diving into the world of the metaverse and NFT for the very first time.
Among these fashion giants, we find Nike, which bought the RTFKT studio, but also Adidas, Gucci, Puma, Ralph Lauren or Lacoste to name a few.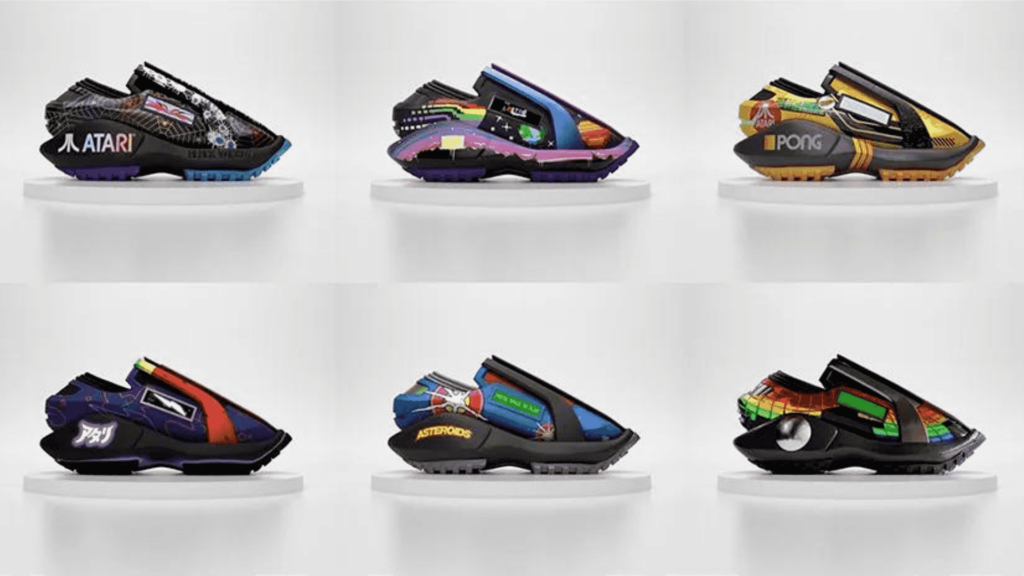 Beyond the speculative side, NFTs offer golden opportunities that brands must seize if they want to preserve their monopoly on Earth.
First of all, there is the acquisition of a whole new customer base. The day Web3 becomes an integral part of people's daily lives, this clientele will become an indispensable market for the survival of brands.
Indeed, when consumers buy their clothes, they will want to receive physical versions to wear in real life, but also digital versions to wear their avatar in the metaverse.
Another key benefit of NFT technology is its ability to stop counterfeiting, which is a real scourge for brands. Indeed, the ownership of NFT garments worn by users is registered in the blockchain, making them unique and authentic.
NFTs – A way for brands to reward their customers
When someone buys a piece of clothing, they don't expect to receive anything other than the model they went for. This may seem logical to you, and it should, because that's the way it's always worked.
However, this system does not allow brands to truly connect with their customers. By integrating NFTs into their strategies, brands are able to identify the exact number of people who own certain products.
As a result, they can now set up an entire rewards system dedicated exclusively to their consumers, without worrying about counterfeits. This also gives them the opportunity to strengthen their relationship with their customers.
These famous rewards can be both physical (VIP events, personalized merchandising, etc.) and virtual (NFT's Airdrop, private party in the metaverse, etc.).
Digital fashion – A future market worth billions
The fashion market generates thousands of billions of dollars every year, and this is only increasing over time. Indeed, fashion is not just a passing trend, but a status anchored in the daily life of all. The way it evolves and adapts makes it one of the most important industries in the world.
The day when the majority of brands will be completely integrated to NFT, that virtual worlds will become a kind of "alternative reality", that the population will have finally understood the usefulness of this technology, this market will generate astronomical sums.
A part of the income generated by the traditional fashion market will simply be transferred to the virtual worlds. Consumers, at least some of them, will no longer shop in physical stores, but in the metaverse.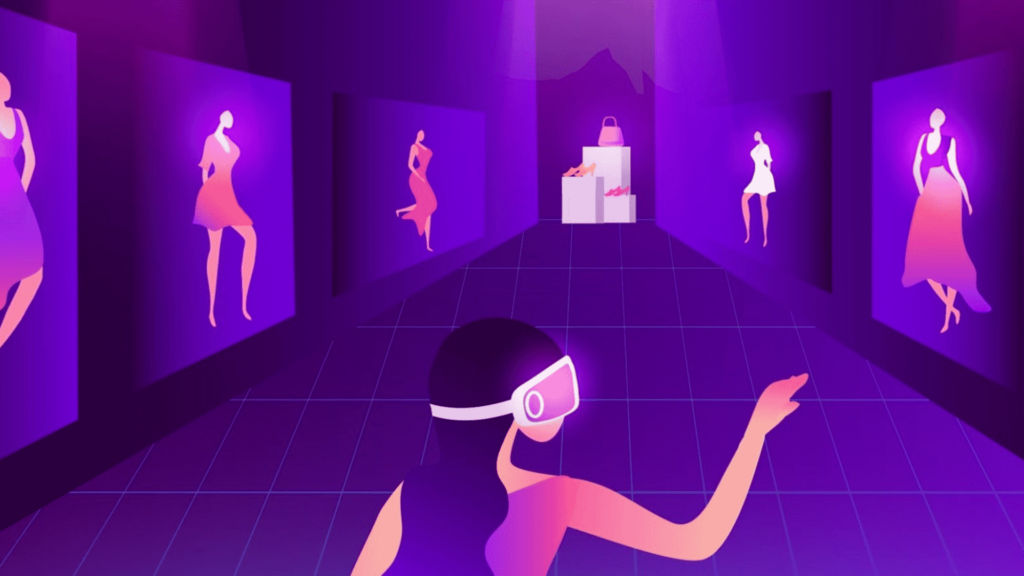 Fungible Apparel – Get a unique look by wearing your NFT
At Fungible Apparel, we believe that NFTs will revolutionize the fashion industry. That's why we decided to create our customizable apparel with your own non-fungible tokens (NFTs). In other words, we give you the opportunity to wear, in the true sense of the word, your NFT.
Thanks to our microchips equipped with NFC (Near Field Communication) technology, all our garments have an unfalsifiable authenticity. Indeed, our chips act as a bridge between the blockchain and the physical world, certifying the authenticity of our Fungibles Apparel products.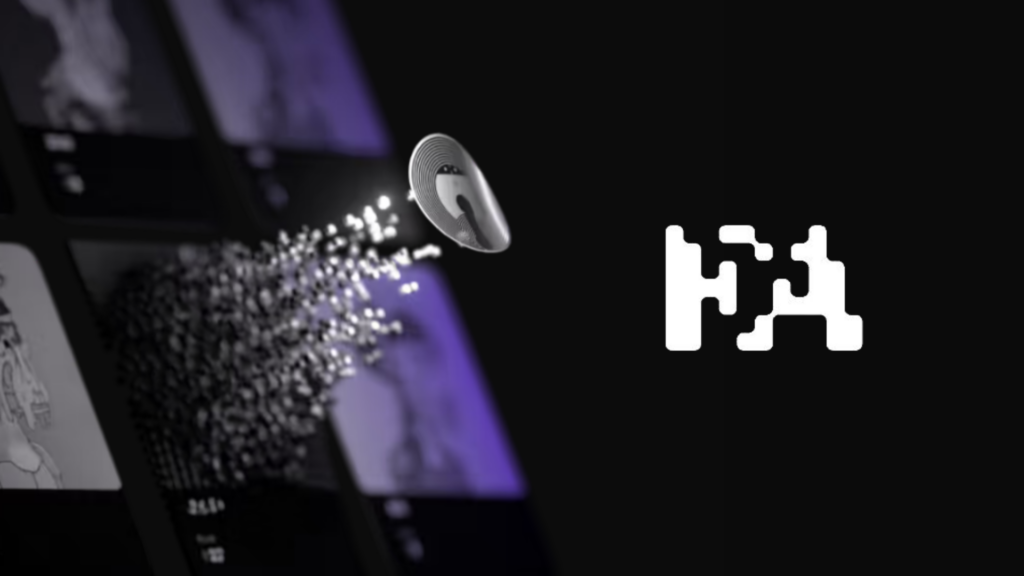 At any time, our customers are able to verify the ownership of their Fungible Apparel products by simply scanning the chip located under the label. They will then be redirected to a page where all the on-chain features of their NFT are displayed.
For more information about our Fungible Apparel products, we refer you to this article.